These lists are always difficult. I don't actually have a list of favorite books. Though a few have had an impact on me at one time, I've never clung to those titles as favorites. Over the years they tend to be replaced by new finds. So I'm always intimidated by these sorts of list.

Therefore, I'm going to share the books that at some point had a very big impact on my life and had some influence on Dead Spots.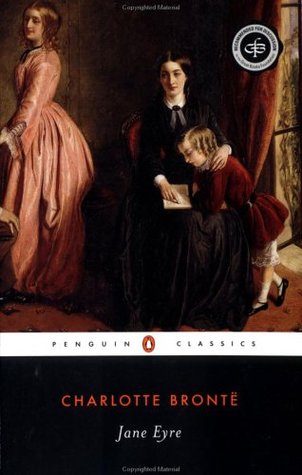 Jane Eyre
by Charlotte Bronte
How it relates to me: This is the only book that I can say is a favorite. In fact, it is the favorite. Jane is such a wonderfully complex young woman that overcomes all the difficulties in her life through the strength of her character. I adore everything about her to this day and Jane Eyre remains my absolute favorite.
How it relates to Dead Spots: Mackenzie comes from a difficult background. Her mother has instilled in her a fear of the world and has made her doubt her limitations. As Mackenzie travels through the world of nightmares and dreams, she starts to identify her own strength and starts to shape her future.
Little House on the Prairie
How it relates to me:
When I was a little girl, I lived in a very isolated part of Texas. Back then the speed limit was 55, and it took forever to reach the nearest big city. The story of Laura's family as they carved at a new life for themselves was very inspirational. It gave me hope that one day I could leave the area where I lived and find a new home. I also hoped that one day I would find a good husband like her Almanzo. And I have!
How it relates to Dead Spots:
Mackenzie is in search of a new life after the one she'd created with her husband dissipates in the aftermath of tragedy. She has to pull up stakes and start back to her childhood home, but she's not very happy about the situation. In truth, Mackenzie is without a home, and as the story progresses, she begins to understand that a home is not always a place.
The With of Blackbird Pond
by Elizabeth George Speare
How it relates to me:
I read this book again a few years ago, and I still like it quite a lot. Kit is definitely a Jane Eyre type heroine and I loved her evolution over the course of the book. At the time I was struggling with what I felt were expectations about who I was supposed to be when I grew up. Listening to my parents, teachers, and people at church talk about my supposed future irritated me. I felt I should be the one to make choices. Kit's struggle to find independence and determine her own future spoke strongly to me.
How it relates to Dead Spots:
Like Kit, Mackenzie finds herself facing a difficult world where all the rules have changed on her. She's uncertain if she can depend on the other people she encounters once she passes through the dead spot. She's actually very headstrong, but this part of her personality has been subsumed by her mother for a long time. Like Kit, she starts to push back against the forces that seem determined to break her.
How it relates to me:
This is the first horror novel I ever read. It terrified and yet enthralled me. I couldn't stop reading and stayed up the entire night. I was completely mesmerized by the beauty of the language. I was immersed in the story and some of the visuals clung like cobwebs in my mind long after I put it down.
How it relates to Dead Spots:
One of the challenges of Dead Spots was creating haunting images that would draw the reader into the story, but also send a chill down their spine.
How it relates to me:
By the time I read
Coraline
, I had read a lot of the books in the horror genre. I initially picked up the book because I love the author and expected it to be a whimsical story. When I finally finished the last page, I was surprised at how frightening and eerie the book become. Slowly, the layers of dread and fear had built up until I found myself turning on additional lamps in my bedroom as I read.
How it relates to Dead Spots:
In the novel, the supernatural aspects of the story are deliberately laid out to reveal clearly that the world Mackenzie is trapped within is never truly safe. Everything can be suspect, from a child's cries to shadows slithering along the outside of a house. My desire was to create an atmosphere of unease in the reader, not necessarily of terror.
Dead Spots
by Rhiannon Frater
Release Date: February 24th, 2015
Blurb:
In the dead spots, dreams become reality, terror knows your name, and nightmares can kill you.
The stillbirth of Mackenzie's son destroyed her marriage. Grieving, Mac reluctantly heads for her childhood home to seek refuge with her mother, who constantly reminds her of life's dangers.
Driving across Texas, Mac swerves to avoid hitting a deer...and winds up in a dead spot, a frightening place that lies between the worlds of the living and the dead. If they can control their imaginations, people can literally bring their dreams to life—but most are beseiged by fears and nightmares which pursue them relentlessly.
Mackenzie's mother and husband haunt her, driving her to the brink of madness. Then she hears a child call for help and her maternal instincts kick into overdrive. Grant, Mac's ally in the dead spots, insists Johnny is a phantom, but the boy seems so real, so alive....
As the true horrors of the dead spots are slowly revealed, Mackenzie realizes that time is running out. But exits from the dead spots are nearly impossible to find, and defended by things almost beyond imagination.
You can purchase
Dead Spots
at the following Retailers:
Rhiannon Frater was born and raised a Texan. Though she has lived in various towns all over the state, she finally settled in Austin, Texas where she met her husband and worked as a governmental consultant.

During her travels for her job, she was inspired to write the story of two women fleeing into the Texas Hill Country in an attempt to survive the zombie apocalypse. Originally published as a serial online under the title As The World Dies, she later self-published the series in three novels to satisfy the many fans of the story. The first novel in the series, The First Days, won the 2008 Dead Letter Award for Best Book (Fiction). The second book, Fighting To Survive won the 2009 Dead Letter Award in the same category.

The As The World Dies books were purchased by Tor in 2010.The first book, The First Days, was released in July 2011 and received a starred review from Publishers Weekly. The second, Fighting To Survive, was released on November 8, 2011. The third book, Siege, was released in April 2012.

She is also the author of over a dozen independent works such as The Last Bastion Of The Living (declared the #1 Zombie Release of 2012 by Explorations Fantasy Blog and the #1 Zombie Novel of the Decade by B&N Book Blog). Her next novel for Tor, Dead Spots, will be published in 2014.

Rhiannon continues to live in Austin, Texas with her husband and is now a full-time writer.

She is represented by Hannah Brown Gordon of the Foundry Literary + Media and Brandy Rivers of Gersh Agency.