"Waiting On" Wednesday is a weekly event, hosted by Jill at
Breaking The Spine
, that spotlights upcoming releases we're eagerly anticipating.
Here are my WoW picks this week (click on the title for the Goodreads page):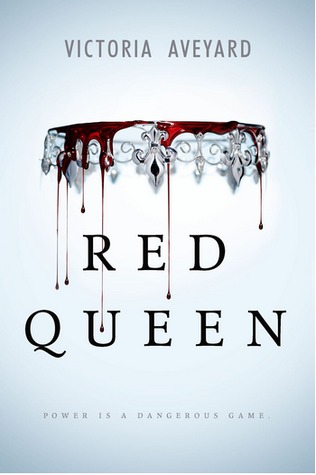 Release date: March 26th, 2015
Mare Barrow's world is divided by blood—those with red and those with silver. Mare and her family are lowly Reds, destined to serve the Silver elite whose supernatural abilities make them nearly gods. Mare steals what she can to help her family survive, but when her best friend is conscripted into the army she gambles everything to win his freedom. A twist of fate leads her to the royal palace itself, where, in front of the king and all his nobles, she discovers a power of her own—an ability she didn't know she had. Except . . . her blood is Red.

To hide this impossibility, the king forces her into the role of a lost Silver princess and betroths her to one of his own sons. As Mare is drawn further into the Silver world, she risks her new position to aid the Scarlet Guard—the leaders of a Red rebellion. Her actions put into motion a deadly and violent dance, pitting prince against prince—and Mare against her own heart.

From debut author Victoria Aveyard comes a lush, vivid fantasy series where loyalty and desire can tear you apart and the only certainty is betrayal.

This sounds so bloody awesome and I love the simple but eye-catching cover. It's officially one of my most anticipated 2015 debuts.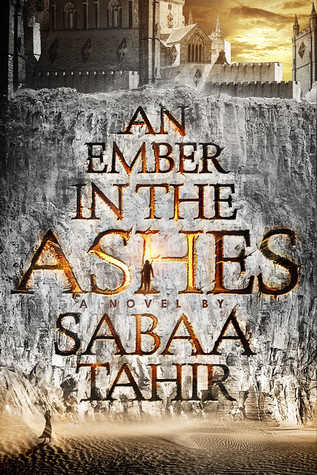 Release date: April 28th, 2014
Set in a terrifyingly brutal Rome-like world, An Ember in the Ashes is an epic fantasy debut about an orphan fighting for her family and a soldier fighting for his freedom. It's a story that's literally burning to be told.

LAIA is a Scholar living under the iron-fisted rule of the Martial Empire. When her brother is arrested for treason, Laia goes undercover as a slave at the empire's greatest military academy in exchange for assistance from rebel Scholars who claim that they will help to save her brother from execution.

ELIAS is the academy's finest soldier— and secretly, its most unwilling. Elias is considering deserting the military, but before he can, he's ordered to participate in a ruthless contest to choose the next Martial emperor.

When Laia and Elias's paths cross at the academy, they find that their destinies are more intertwined than either could have imagined and that their choices will change the future of the empire itself.

Vow your blood and body to the empire.

Keep your heart for yourself.
The early reactions for this book are overwhelmingly positive and I can totally see why. With a summary that promises action and adventure, who wouldn't like this? And did you know that Paramount already bought the rights to it?
What are you waiting on this week? Leave a comment with your WoW link and I'll make sure to stop by your blog!