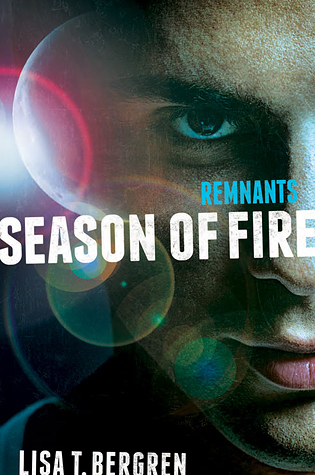 Season of Fire
by Lisa T. Bergren
Release Date: March 3rd, 2015
Blurb:
After tackling her first mission and coming to terms with her power of empathy, Andriana discovers her first battles were only a taste of what is to come. She and her knight, Ronan, have admitted their feelings for each other, but their bonds are tested when Dri is captured by their mortal and spiritual enemy—Sethos—and his master, Keallach, emperor of Pacifica.
Andriana is certain Keallach can be convinced to follow the Maker's plan and join the other Remnants . . . but in time, she must decide whether she really can pull him back to the Way, or if Sethos's web of darkness has slowly and thoroughly trapped them both . . . forever.
You can purchase
Season of Fire
at the following Retailers:
Lisa Tawn Bergren is the best-selling, award-winning author of over 40 books, with more than 2.5 million copies sold. Her most recent works includes a YA series called River of Time (Waterfall, Cascade, Torrent, Bourne & Tributary), God Gave Us Easter, a devotional called Upside-Down Prayers for Parents and the Grand Tour Series (Glamorous Illusions, Grave Consequences, and Glittering Promises). She's currently at work on a new YA series called Remnants, coming out in 2014.

Lisa's time is split between managing home base, writing, and working on ducks with her husband, Tim (RMrustic.com). Tim's a worship leader, graphic designer and duck-sculptor. They have three kids–Olivia (18), Emma (15) and Jack (10).

The Bergrens make their home in Colorado Springs, Colorado.