"Waiting On" Wednesday is a weekly event, hosted by Jill at
Breaking The Spine
, that spotlights upcoming releases we're eagerly anticipating.
Oh look it's now 2015! Another year pass by and 2014 has been such a great year for us. We got to meet awesome authors, bloggers/new friends and of course read bad-ass books--because they punched feelings straight through our hearts *wink* And as per usual we want to begin this year with a good start so I listed some of my most anticipated books this 2015. Don't forget to add these books to your list too and happy new year guys!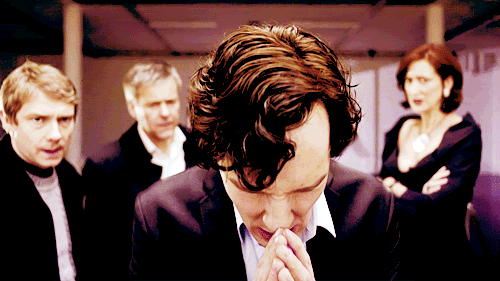 *Because we need some Sherlock*
(click on the title for the Goodreads page):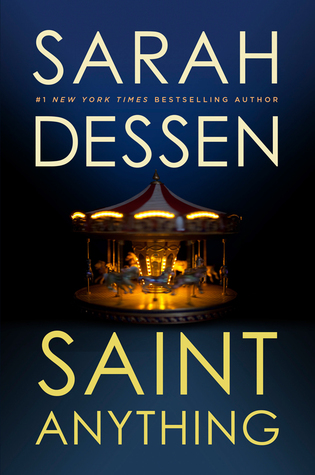 Release date: May 5th, 2015
Publisher:
Viking Juvenile
Peyton, Sydney's charismatic older brother, has always been the star of the family, receiving the lion's share of their parents' attention and—lately—concern. When Peyton's increasingly reckless behavior culminates in an accident, a drunk driving conviction, and a jail sentence, Sydney is cast adrift, searching for her place in the family and the world. When everyone else is so worried about Peyton, is she the only one concerned about the victim of the accident?
Enter the Chathams, a warm, chaotic family who run a pizza parlor, play bluegrass on weekends, and pitch in to care for their mother, who has multiple sclerosis. Here Sydney experiences unquestioning acceptance. And here she meets Mac, gentle, watchful, and protective, who makes Sydney feel seen, really seen, for the first time.
The uber-popular Sarah Dessen explores her signature themes of family, self-discovery, and change in her twelfth novel, sure to delight her legions of fans.
Another story from Sarah Dessen this 2015 for us to indulge and I'm sure that this will be another great book. So excited to read this soon!
Release date: May 26th, 2015
Publisher:
Viking Children's
Mina is seventeen. A virgin. And pregnant.
Mina is top of her class, girlfriend to the most ambitious guy in school, able to reason and study her way through anything. But when she suddenly finds herself pregnant—despite having never had sex—her orderly world collapses. Almost nobody believes Mina's claims of virginity.
Her father assumes that her boyfriend is responsible; her boyfriend believes she must have cheated on him. As news of Mina's story spreads, there are those who brand her a liar. There are those who brand her a heretic. And there are those who believe that miracles are possible—and that Mina's unborn child could be the greatest miracle of all.
Covergasm moment(again)! Look at that cover, the lightning and then the blurb..whoa wait! a virgin and pregnant? You be one on my to-read list this year, pronto!