"Waiting On" Wednesday is a weekly event, hosted by Jill at Breaking The Spine, that spotlights upcoming releases we're eagerly anticipating.
Here are my WoW picks this week (click title for the Goodreads page):
Release date: August 5th, 2014
When Tate Collins meets airline pilot Miles Archer, she knows it isn't love at first sight. They wouldn't even go so far as to consider themselves friends. The only thing Tate and Miles have in common is an undeniable mutual attraction. Once their desires are out in the open, they realize they have the perfect set-up. He doesn't want love, she doesn't have time for love, so that just leaves the sex. Their arrangement could be surprisingly seamless, as long as Tate can stick to the only two rules Miles has for her.
Never ask about the past.
Don't expect a future.
They think they can handle it, but realize almost immediately they can't handle it at all.
Hearts get infiltrated.
Promises get broken.
Rules get shattered.
Love gets ugly.
Another Colleen Hoover book! Another addition to my book boyfriends! Another swoon-worthy romance! I love her Slammed Series and I have no doubt I'd like this one too. Can we fast forward to August now? *wink*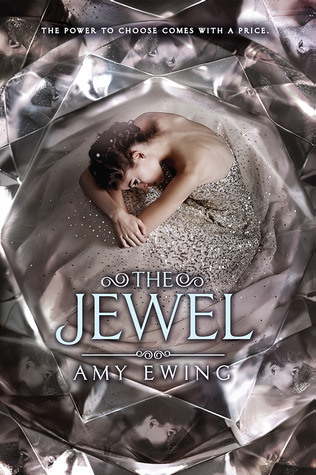 Release date: September 2nd, 2014
The Jewel means wealth. The Jewel means beauty. The Jewel means royalty. But for girls like Violet, the Jewel means servitude. Not just any kind of servitude. Violet, born and raised in the Marsh, has been trained as a surrogate for the royalty––because in the Jewel the only thing more important than opulence is offspring.
Purchased at the surrogacy auction by the Duchess of the Lake and greeted with a slap to the face, Violet (now known only as #197) quickly learns of the brutal truths that lie beneath the Jewel's glittering facade: the cruelty, backstabbing, and hidden violence that have become the royal way of life.
Violet must accept the ugly realities of her existence . . . and try to stay alive. But then a forbidden romance erupts between Violet and a handsome gentleman hired as a companion to the Duchess's petulant niece. Though his presence makes life in the Jewel a bit brighter, the consequences of their illicit relationship will cost them both more than they bargained for.