"Waiting On" Wednesday is a weekly event, hosted by Jill at Breaking The Spine, that spotlights upcoming releases we're eagerly anticipating.
Here are my WoW picks this week (click title for the Goodreads page):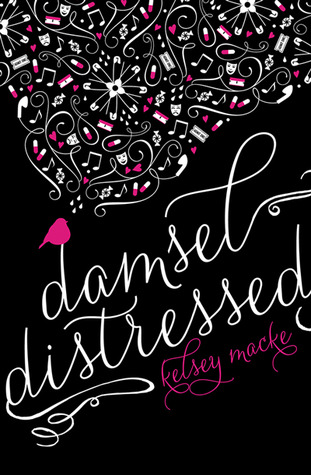 Release date: October 14th, 2014
Publisher:
Spencer Hill Contemporary
Pre-Order:
Amazon | Book Depository
Hot girls get the fairy tales. No one cares about the stepsisters' story. Those girls don't get a sweet little ending; they get a lifetime of longing
Imogen Keegen has never had a happily ever after–in fact, she doesn't think they are possible. Ever since her mother's death seven years ago, Imogen has pulled herself in and out of therapy, struggled with an "emotionally disturbed" special ed. label, and loathed her perma-plus-sized status.
When Imogen's new stepsister, the evil and gorgeous Ella Cinder, moves in down the hall, Imogen begins losing grip on the pieces she's been trying to hold together. The only things that gave her solace–the theatre, cheese fries, and her best friend, Grant–aren't enough to save her from her pain this time.
While Imogen is enjoying her moment in the spotlight after the high school musical, the journal pages containing her darkest thoughts get put on display. Now, Imogen must resign herself to be crushed under the ever-increasing weight of her pain, or finally accept the starring role in her own life story.
And maybe even find herself a happily ever after.

Sounds interesting, isn't? The supposed "evil" stepsister is now the protagonist in the story. I like retellings of my favourite fairy tales and I think this is going to be a fun read with Imogen's perspective. I would like to know if the stepsister finally get her sweet happy ending. ;)




Release date: September 16th, 2014
High school senior Jesse Alderman, or
Sway
as he's known, could sell hell to a bishop. He also specializes in getting things people want—term papers, a date with the prom queen, fake IDs. It's all business with Jesse. He has few close friends and he never lets emotions get in the way.
But when Ken, captain of the football team, leading candidate for homecoming king, and all around jerk, hires Jesse to help him win the heart of the angelic Bridget Smalley, Jesse finds himself feeling all sorts of things. While following Bridget and learning the intimate details of her life, he falls helplessly in love for the very first time. He also finds himself in an accidental friendship with Bridget's younger brother who's belligerent and self-pitying after spending a lifetime dealing with cerebral palsy. Suddenly Jesse is visiting old folks at a nursing home in order to run into Bridget, and offering his time to help the less fortunate, all the while developing a bond with this young man who idolizes him. The tinman really does have a heart after all.
A Cyrano De Bergerac story with a modern twist,
Sway
is told from Jesse's point of view with unapologetic truth and biting humor. His observations about the world around him are untempered by empathy or compassion--until Bridget's presence in his life forces him to confront his quiet devastation over a life changing event a year earlier and maybe, just maybe, feel SOMEthing, again.