One of the most anticipated book of 2014 is The Murder Complex by Lindsay Cummings and we're proud to be part of this tour by FFBC. So what are you waiting for? add the book to your goodreads shelf and follow the tour until june 8th and you could win prizes! Have fun folks!
The Murder Complex (The Murder Complex #1)
Publisher: Greenwillow Books
Release Date: June 10th 2014
Blurb:
An action-packed, blood-soaked, futuristic debut thriller set in a world where the murder rate is higher than the birthrate. For fans of Moira Young's Dust Lands series, La Femme Nikita, and the movie Hanna.
Meadow Woodson, a fifteen-year-old girl who has been trained by her father to fight, to kill, and to survive in any situation, lives with her family on a houseboat in Florida. The state is controlled by The Murder Complex, an organization that tracks the population with precision.
The plot starts to thicken when Meadow meets Zephyr James, who is—although he doesn't know it—one of the MC's programmed assassins. Is their meeting a coincidence? Destiny? Or part of a terrifying strategy? And will Zephyr keep Meadow from discovering the haunting truth about her family?
Action-packed, blood-soaked, and chilling, this is a dark and compelling debut novel by Lindsay Cummings.
Publisher: HarperTeen Impulse
Release Date: May 27th 2014
Blurb:
Meadow Woodson has been trained to survive. This is a prequel to The Murder Complex, by Lindsay Cummings, and it is set in a blood-soaked world where the murder rate is higher than the birth rate. For fans of Moira Young's Dust Lands series, La Femme Nikita, and the movie Hanna.
Meadow Woodson's father calls it The Fear Trials, and it is a rite of passage in their family. Meadow is up against her brother Koi. The Fear Trials will both harden her and make her brave. If Meadow wins, she will get a weapon of her own and the right to leave the Woodsons' houseboat without her father or mother at her side. Set in the violent, complex, and mysterious world of The Murder Complex, and introducing Meadow Woodson—a teenage girl trained to survive no matter what the cost—and her family, who are together for the last time on their houseboat in the Florida Everglades.
Follow the FFBC The Murder Complex + Fear Trials blog tour and don't miss anything! Click on the banner to see the tour schedule.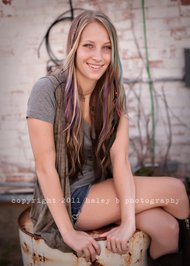 Lindsay Cummings is the 20-year-old author of THE MURDER COMPLEX, as well as its sequel, coming 2014 from Greenwillow Books/HarperCollins, and the MG trilogy THE BALANCE KEEPERS, coming Fall 2014 from Katherine Tegen Books/HarperCollins.
Lindsay deals with chronic fatigue, can't get enough of her two pesky German Shepherds, wolf cub, and two horses. She's still waiting on her letter from Hogwarts--it was probably just lost in the mail. You can follow Lindsay on twitter @lindsaycwrites
DETAILS:
Win (1) of (3) signed hardback of The Murder Complex + swag pack (US Only)
SPECIFICS:
- Must be 13 or older to enter
- The Giveaway will run: June 2nd to June 8th
- All entries will be checked for accuracy; and false entries will be disqualfied
- Winner will be notified via email and needs to answer in 48 hours letting us know if he/she accepts the prize and send us his/her full name and address.
- Your personal information won't be used or be seen unless you're the winner of the giveaway. We won't sell it nor use it in a bad way.