Today is

our stop f
or

Marisa Reichard

t's
Underwater
blog tour
and
I am very thrilled to celebrate its upcoming release

next week

.

T

his

has been

a lovely debut and a goo

d

first read of the year (ful

l review to be posted tomorrow)

s

o

I hope you guys are excited to get your han

ds on

it

!

The good news is, one of our readers CAN win a cop

y

by joining the giveaway below

.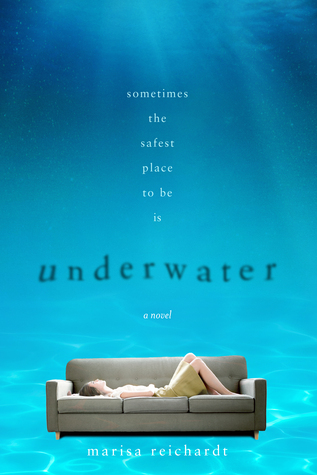 Underwater
by Marisa Reichardt
Publisher:
Farrar, Straus, & Giroux
Release Date: January 12th, 2015
Blurb:
Morgan didn't mean to do anything wrong that day. Actually, she meant to do something right. But her kind act inadvertently played a role in a deadly tragedy. In order to move on, Morgan must learn to forgive—first someone who did something that might be unforgivable, and then, herself.

But Morgan can't move on. She can't even move beyond the front door of the apartment she shares with her mother and little brother. Morgan feels like she's underwater, unable to surface. Unable to see her friends. Unable to go to school.

When it seems Morgan can't hold her breath any longer, a new boy moves in next door. Evan reminds her of the salty ocean air and the rush she used to get from swimming. He might be just what she needs to help her reconnect with the world outside.

Underwater is a powerful, hopeful debut novel about redemption, recovery, and finding the strength it takes to face your past and move on.
I'm a SoCal native and high school writing instructor. I currently live in Los Angeles and can usually be found huddled over my laptop in coffeehouses or swimming in the ocean.

My debut YA contemporary novel, UNDERWATER, will be out 1/12/16 from Macmillan/FSG and 4/7/16 Macmillan Children's UK.

I love all books and all genres. While I do keep track of all the books I've read here, I generally don't do ratings or reviews.