I almost trip over my feet when I see him walking toward the bar looking so hot in tan khaki shorts and a baby blue t-shirt that stretches out nicely over his broad shoulders and happens to match his eyes perfectly. His hands are tucked in his pockets and he's talking to Eduard and one of the women he came with. I notice with some jealousy that she looks like she wants to devour him alive.

Okay. The night just got interesting. I wonder what time it is. Shouldn't he still be at his villa having a party? I look down and push my long hair away from my face and am ready to pretend like I don't see him when I lift my eyes and they clash right into his stormy blue gaze. He stares at me long and hard, and if I were to guess his mood, he doesn't seem too happy. I watch as he coolly looks me over. His gaze lingers on my bare legs, making me acutely aware of just how short my dress really is, and then meets my eyes again.

Heat.

Holy Jesus, do I feel heat. But it's so weird; there's a certain aloofness to him that's as evident as the heat. It's almost icy. And I don't understand it. But hell, I can't even decipher my own psyche—how do I expect to unravel his? I awkwardly nod at him in a silent hello and rush toward the restroom.

It's tucked nicely away from the restaurant, down a path facing the sea, hid- den and lit up by tiki torches. I practically run in, looking for any haven from Clayton and, lean over the sink to catch my breath. What the hell is wrong with me?

I look in the mirror and barely recognize the face staring back at me. I'm flushed, practically panting, my pupils dilated as I try to slow my breath. My hair is wild around my face in long waves. I look almost—hot?? Am I drunk? Yes. But the way he stared at me made me feel really good. I use the restroom quickly, wash my hands, take one last look at myself, and then walk out. Ready . . . or not.

As I step out the door and start to walk back up the path toward the restaurant, I'm stopped by a voice.

"You didn't show up at my party."


God.


My heart slams against my chest. I look around and see Clayton leaning against a palm tree smoking a cigar. He's lit by the moon and looks sexy as hell. I can't seem to find my voice. I just stare at him. He takes a puff and blows it out. I'm entranced.

"You didn't answer my question." His accent is more pronounced now and sounds very English, I wonder if that's because he's been drinking. I find my voice.

"It sounded more like an observation than a question."


He smiles. "Both."


He watches me like a lion ready to pounce. His gaze moves over my legs again.


"Your dress is too damn short."


I immediately try to pull it down to cover more of my thighs, but it's impossible, so I stop myself.


"I'm sorry, but I don't think the length of my dress is really any of your business."

Really, what does my dress length have to do with him?
I don't think he likes my response because his eyes narrow and he has that predator look on his face again. I feel like I'm some tasty morsel he's ready to take a bite out of. He looks me up and down, taking his time, examining every inch of me. If he's trying to make me nervous, he's succeeding.

"I always get what I want, Sophie."


Publisher:
Bird Street Books
Release Date: March 11th 2014
Blurb:
23-year-old aspiring artist Sophie Walker can think of no better place than the exotic paradise of the Maldives Islands to escape the wrath of her controlling parents, the monotony of her boring legal work and her passionless boyfriend. With her two best friends along for the ride and to help her find herself again, Sophie is not prepared for the enigmatic Clayton Sinclair. Clayton comes from another world of privilege that seems like a fantasy to Sophie. Can this man introduce her to the passion & seduction she never realized she was desperately searching for? Sophie quickly becomes ensnared in Clayton's seductive web until a shocking treachery makes her question her judgment and actions...

You can purchase Mad Love at the following Retailers: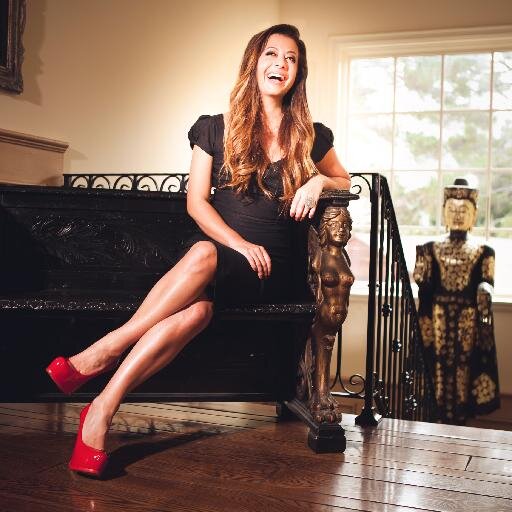 Colet Abedi has been an entertainment industry executive for over ten years. In addition to working on many television programs for NBC, ABC, FOX, and most cable networks, she is best known for her work as head writer for the telenovela serials American Heiress and Fashion House, the latter of which starred Bo Derek and Morgan Fairchild, on the FOX-owned MyNetworkTV. Abedi currently has one television series in syndication, Unsealed: Alien Files, and has completed Five Souls, her first feature film. She is also the co-author of young adult fiction novel, FAE. Book one was released July 2013 by Diversion Publishing Group and was an instant online bestseller. The Dark King, the second in the planned FAE trilogy, was released May 2014. FAE was recently optioned by Ridley Scott. Colet is a native of California, graduated with a B.A. in English literature from the University of California at Irvine, and currently lives in Los Angeles with her husband and three dogs.