"Waiting On" Wednesday is a weekly event, hosted by Jill at
Breaking The Spine
, that spotlights upcoming releases we're eagerly anticipating.
Last week I chose two epic high fantasy debuts to be released in 2015. As some of you may have noticed, I'm also a big contemporary junkie and today I'm waiting on two titles on the other end of the YA spectrum!
(click on the title for the Goodreads page):
Release date: March 24th, 2015
It all starts with one little lie…

Max Cantrell has never been a big fan of the truth, so when the opportunity arises to sell lies to his classmates, it sounds like a good way to make a little money and liven up a boring senior year. With the help of his friends Preston and Parvati, Max starts a business providing forged permission slips and cover stories for the students of Vista Palisades High. Liars, Inc. they call it. Suddenly everybody needs something and the cash starts pouring in. Who knew lying could be so lucrative?

When Preston wants his own cover story to go visit a girl he met online, Max doesn't think twice about hooking him up. Until Preston never comes home. Then the evidence starts to pile up—terrifying clues that lead the cops to Preston's body. Terrifying clues that point to Max as the murderer.

Can Max find the real killer before he goes to prison for a crime he didn't commit? Paula Stokes starts with one single white lie and weaves a twisted tale that will have readers guessing until the explosive final chapters.
Lies, a murder and mystery. I'm getting the vibe that this book is something that will have me intrigued throughout the entire story.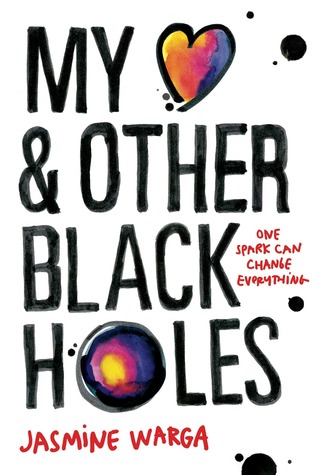 Release date: February 10th, 2014
Sixteen-year-old physics nerd Aysel is obsessed with plotting her own death. With a mother who can barely look at her without wincing, classmates who whisper behind her back, and a father whose violent crime rocked her small town, Aysel is ready to turn her potential energy into nothingness.

There's only one problem: she's not sure she has the courage to do it alone. But once she discovers a website with a section called Suicide Partners, Aysel's convinced she's found her solution: a teen boy with the username FrozenRobot (aka Roman) who's haunted by a family tragedy is looking for a partner.

Even though Aysel and Roman have nothing in common, they slowly start to fill in each other's broken lives. But as their suicide pact becomes more concrete, Aysel begins to question whether she really wants to go through with it. Ultimately, she must choose between wanting to die or trying to convince Roman to live so they can discover the potential of their energy together. Except that Roman may not be so easy to convince.
This one sounds dark and heartrending and I WANT IT. I'm looking forward to finding out how the author handled the sensitive subject this story has.
What are you waiting on this week? Leave a comment with your WoW link and I'll make sure to stop by your blog!