"Waiting On" Wednesday is a weekly event, hosted by Jill at Breaking The Spine, that spotlights upcoming releases we're eagerly anticipating.
Here are my WoW picks this week (click title for the Goodreads page):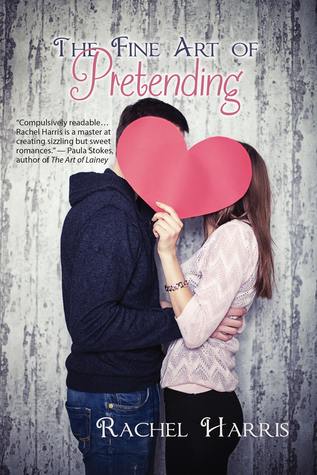 According to the guys at Fairfield Academy, there are two types of girls: the kind you hook up with, and the kind you're friends with. Seventeen-year-old Alyssa Reed is the second type. And she hates it. With just one year left to change her rank, she devises a plan to become the first type by homecoming, and she sets her sights on the perfect date—Justin Carter, Fairfield Academy's biggest hottie and most notorious player.
With 57 days until the dance, Aly launches Operation Sex Appeal and sheds her tomboy image. The only thing left is for Justin actually to notice her. Enter best friend Brandon Taylor, the school's second biggest hottie, and now Aly's pretend boyfriend. With his help, elevating from "funny friend" to "tempting vixen" is only a matter of time.
But when everything goes according to plan, the inevitable "break up" leaves their friendship in shambles, and Aly and Brandon with feelings they can't explain. And the fake couple discovers pretending can sometimes cost you the one thing you never expected to want.

Girl transformation with the second biggest hottie and their pretend girlfriend/boyfriend relationship...oh yeah, I'm in! I think this is going to be cute and funny as hell. I can't wait!



Release date: October 7th, 2014
Seventeen-year-old Annie Lucas is too young to remember her dad's glory days as a pitcher for the Yankees. So when her father is offered a coaching position with the Kansas City Royals, Annie is intrigued to see the baseball side of her dad. Of course, knowing he'll be a mentor to hot young rookie pitcher, Jason Brody, certainly makes it more enticing.
After an awkward first meeting with "Brody" involving very little clothing and a much-too-personal locker room interview, Annie's convinced she knows Brody's type: arrogant, self-involved, bossy. As her dad grows closer to the pitching phenom, the friction between Brody and Annie increases. But when opening day arrives and it looks like both her dad and Brody may lose their dream jobs, Annie steps up and offers support. She and Brody call a truce that grows into friendship—and beyond. Falling for a rising star who's quickly reaching a level that involves rabid female fans is not what Annie would call smart, except suddenly she's getting hints that maybe this crush isn't one-sided after all. Could someone like Brody actually fall for a girl like her?