"Waiting On" Wednesday is a weekly event, hosted by Jill at Breaking The Spine, that spotlights upcoming releases we're eagerly anticipating.
Here are my WoW picks this week (click on the title for the Goodreads page):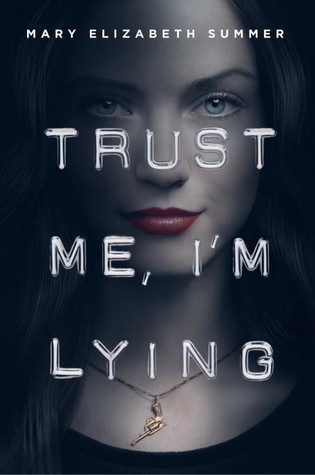 Release date: October 14th, 2014
Fans of Ally Carter, especially her Heist Society readers, will love this teen mystery/thriller with sarcastic wit, a hint of romance, and Ocean's Eleven–inspired action.

Julep Dupree tells lies. A lot of them. She's a con artist, a master of disguise, and a sophomore at Chicago's swanky St. Agatha High, where her father, an old-school grifter with a weakness for the ponies, sends her to so she can learn to mingle with the upper crust. For extra spending money Julep doesn't rely on her dad—she runs petty scams for her classmates while dodging the dean of students and maintaining an A+ (okay, A-) average.

But when she comes home one day to a ransacked apartment and her father gone, Julep's carefully laid plans for an expenses-paid golden ticket to Yale start to unravel. Even with help from St. Agatha's resident Prince Charming, Tyler Richland, and her loyal hacker sidekick, Sam, Julep struggles to trace her dad's trail of clues through a maze of creepy stalkers, hit attempts, family secrets, and worse, the threat of foster care. With everything she has at stake, Julep's in way over her head . . . but that's not going to stop her from using every trick in the book to find her dad before his mark finds her. Because that would be criminal.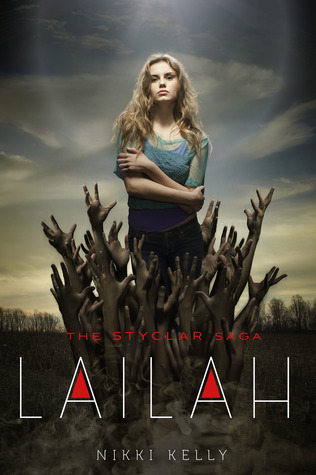 Release date: October 7th, 2014
The girl knows she's different. She doesn't age. She has no family. She has visions of a past life, but no clear clues as to what she is, or where she comes from. But there is a face in her dreams – a light that breaks through the darkness. She knows his name is Gabriel.

On her way home from work, the girl encounters an injured stranger whose name is Jonah. Soon, she will understand that Jonah belongs to a generation of Vampires that serve even darker forces. Jonah and the few like him, are fighting with help from an unlikely ally – a rogue Angel, named Gabriel.

In the crossfire between good and evil, love and hate, and life and death, the girl learns her name: Lailah. But when the lines between black and white begin to blur, where in the spectrum will she find her place? And with whom?

Gabriel and Jonah both want to protect her. But Lailah will have to fight her own battle to find out who she truly is.
Why I'm waiting on these books: Trust Me, I'm Lying caught my attention at first sight, and then I read the summary and it's an auto-add on Goodreads for me. It has mystery and adventure and the MC reminds me of Veronica Mars: witty and badass.
Lailah
, on the other hand, also has an interesting blurb. I'm very curious as to how the author will offer a fresh take on angel and vampire mythology. Anyway,
I want these books now!
What are you waiting on this week? Leave a comment with your WoW link and I'll make sure to stop by your blog!